5 Date Night Ideas You Can Do at Home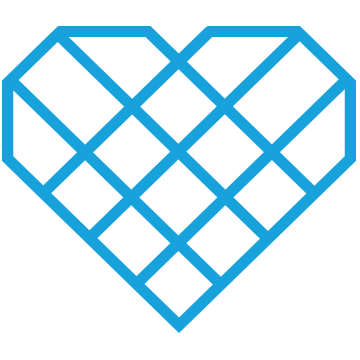 Written by Reese Jones 
One of the hardest things about the coronavirus pandemic is how it has changed so many aspects of our lives so quickly. We've all had to deal with an overwhelming amount of uncertainty — in our social lives, our futures, our jobs, and school. Given the current realities we are all facing, it's become clear that maintaining healthy relationships with the people in our lives is now more important than ever. Relationships and human connections are what keep a sense of normalcy in our lives.
Handling this new reality can be especially tough for couples who live together. There's not a lot of breathing room, and with the rising stress and anxiety, conflict is bound to arise. So what can help diffuse the tension and keep your relationship healthy? Having regular date nights even while stuck at home can help you remain healthy and in good spirits. Here are five date night ideas to try at home:
1. Exercise together 
An endorphin boost can be particularly helpful after a long day of working from home. Very Well Fit points out that working out with a partner comes with the benefit of having your own motivator. And oftentimes, your own personal cheerleader. You can try doing home-based bodyweight training, partner yoga, or even join One Love's Yards for Yeardley challenge, a virtual MOVEment to raise awareness about healthy relationships.
RELATED: Five Fun Last-Minute Date Ideas That Will Keep You From Falling into a Relationship Rut
2. Have a game night
This may be the perfect time to finally have your very own game night. Gala Bingo suggests playing retro board games for some healthy competition between you and your partner. So, dust off old classics like Scrabble, Battleship, and Monopoly. And if you don't have them at home, these games — and many more — have online versions.
Want to keep things more interesting? You can even use these games to designate household chores. Instead of wagering for coffee or movie tickets, the loser does the next round of laundry. That way, you're having nostalgic fun and being productive at the same time.
3. Cook for each other
Cooking is one of the most romantic things you can do for your partner. It shows that you love them and want to take care of them. For your date night, why not challenge each other to a cook-off? The theme can be a dish that you think best represents the other person, each other's favorite meals, or maybe something that reminds you of your first date.
4. Go on a picnic
Just because you can't go to the park doesn't mean you can't have a lovely picnic. Whether in a garden, on your balcony, or even in your own living room, lay down a picnic blanket and enjoy some delicious food!
You can also try an evening picnic under the stars if you want to be even more romantic and do a bit of stargazing. And if you have binoculars or a telescope, watch out for brilliant star clusters.
5. Try a new hobby together
One of the best things about being in a relationship is having someone to try new things with. It can be a little daunting to venture out of your comfort zone, but not as much when you have someone to share the experience with. There are plenty of indoor hobbies to try as a couple and don't be afraid to dabble in a little bit of everything. We love the idea of having a painting date inspired by Bob Ross. It's fun, wholesome, and who knows, you might just discover a natural talent!!
Keep the romance alive with these five date night ideas, or come up with some of your own, and you'll come out of this pandemic as a stronger and healthier couple.