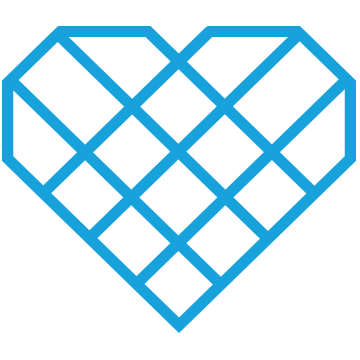 Written by One Love staff
Before Yards for Yeardley became a national call for people to MOVE, it was a local event sparked by a small group of passionate students. After hearing Sharon Love speak about One Love's mission to educate young people about the warning signs of unhealthy relationships, Covie Stanwick and Molly Erdle of Boston College and of Caroline Seat of the University of Virginia set out to start the very first Yards for Yeardley. Since its start on college campuses Yards for Yeardley became a national awareness campaign that empowers people to take a stand for healthy relationships and honor the memory of Yeardley Love.
Learn more about One Love's beginning and Yeardley Love's legacy here.

1. What is your favorite memory from the first Yards for the Yeardley campaign?
COVIE: How quickly it caught on. Caroline, Molly, and I posted on our Instagrams about it and asked our friends from other schools if they'd like to join and it spread like wildfire. It was pretty remarkable to see the impact in a short period of time.
MOLLY: My favorite memory was receiving a letter from Sharon Love. Sharon's words to our team were the spark of Yards for Yeardley, that letter will be something I keep forever.
CAROLINE: My favorite memory from the first Yards for Yeardley campaign was seeing how quickly teams wanted to get involved and spread awareness for the One Love Foundation. Within 2 days, our inboxes were flooded with coaches and players reaching out that wanted to get more involved!
2. What inspired the creation of Yards for Yeardley?
COVIE: Mrs. Love (Yeardley Love's mother) came to speak to the athletics department at Boston College about One Love's mission and it really impacted our team. Molly came to me, inspired to do something to support One Love in some way so we called Caroline, wanting to get the University of Virginia and their team involved, and together we came up with Yards for Yeardley.
MOLLY: When Sharon Love came to speak to our team at Boston College, my overwhelming thought was how all 30 of us in that room were so similar to Yeardley in so many ways. As we were all getting ready to go separate ways for Christmas break, Covie and I realized that connecting our team to a purpose that provides awareness, motivation and perspective would be very meaningful. Turns out, quite a few others thought the same!
CAROLINE: Molly and Covie reached out to me after Mrs. Love came to speak to the women's lacrosse team at Boston College to brainstorm on ways to get more women's lacrosse teams to work together to raise awareness for the One Love Foundation. After we went through some options and ideas, Yards for Yeardley was created and we began reaching out to other lacrosse programs to see if there was any interest. Since Yards for Yeardley began over winter break, we had a lot of teams sign-up as part of their training for their upcoming season. The timing worked out well and teams had a great time participating knowing that they were running for a great cause! It was awesome to see teams continue to sign-up after the first year and ask how to become move involved whether it was fundraising or bringing the Escalation workshop to their campus!

3. What does it mean to you that people are coming together during this odd time to pledge Yards for Yeardley?
COVIE: We've all got plenty of time on our hands so it's a great opportunity to support One Love and educate yourself and your friends about Yeardley's story.
MOLLY: It's incredible! The lacrosse community is full of fighters, the kinds of people that inspire others during unsure times. Motivation is just about the most contagious thing in the world!
CAROLINE: It is amazing to see everyone coming together to pledge yards during this lonely and uncertain time. I think offering a healthy activity that makes people feel included in a bigger group is perfect for right now.
4. What do you think Yards for Yeardley offers participants?
COVIE: It's a really simple and easy concept to introduce people to One Love. The whole goal when we created Yards for Yeardley was to raise awareness for relationship violence and what we each can do to stop it. With each year, the hope is to broaden the reach of One Love so that we can run more Escalation workshops and spread the message and mission.
MOLLY: Y4Y offers a reprieve from the current environment. It's a way to raise awareness through a tangible goal.5) How are you currently getting your Yards for Yeardley in?
CAROLINE: I think it offers participants a goal to work towards and to hold themselves accountable. I personally love how the campaign helps people focus on their daily/monthly activity level while growing awareness for the One Love Foundation.
5. How are you currently getting your Yards for Yeardley in?
COVIE: You can find me on Roland Ave and Charles St walking my dog to get my Yards for Yeards in!
CAROLINE: I have been running over to DC from my apartment in Arlington to get some fresh air and to get a break from conference calls. It has been a great way to break up the day and stay motivated!