7 Ways to Keep the Spark Alive while Social Distancing from your partner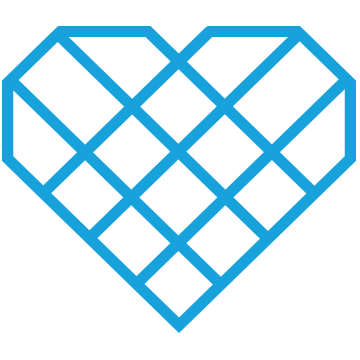 Written by Writer's Corps member Katemanee Burapachaisri 
Amidst the coronavirus pandemic, we've all been strongly urged to socially distance from each other and public places. For many young couples who don't cohabitate, such as some college couples, this can be an uneasy time as each person returns back to their home state.  
Once home, it can be increasingly difficult to stay connected. Not only did the relationship abruptly turn into a long-distance one, but now there is the uncertainty of when it will end. With amounting stress and anxiety from family members in close quarters, it can be hard to feel supported by your partner.  
Fortunately, with social media and technology, there are plenty of ways to keep the spark alive while healthily social distancing from your partner. 
Netflix Party is a new feature that allows friends from afar to watch movies simultaneously. Video playback is synced together, and friends can use the chatbox to comment. Need to shake up your quarantine routine? Host a movie date night with your partner!   
2. Have IG story cooking competition with new recipes
Let social media vote on who made the most aesthetically pleasing plate! Then have a virtual dinner date with the winning meals. 
3. Plan a date to famous art museums or historical landmarks with
Google Arts and Culture
From the Sidney Opera House in Australia to the Guggenheim Museum in New York, whether it be a tour of France or the historic Pyramids of Giza, Google Arts and Culture gives you a virtual tour around the world. Discover new travels with your partner that could possibly inspire a new bucket-list for future travels!  
4. Play classic online games 
There are plenty of websites, such as on Pogo, that let you play Battleship, Monopoly, Scrabble, the Game of Life, and many other classic games together. 
5. Create a digital scrapbook together
Reliving memories by creating a digital scrapbook together can help remind you and your partner of the fun times. Remember, this phase of social distancing is only temporary. Soon you both will be able to add more photos (physically!) together to the scrapbook. 
6. Catch up on what matters in life and your relationship
With busy schedules and tiring careers, deep, intimate conversations are often pushed aside. Quiet social distancing can be a great time to reflect on what matters in your life and your relationship. Have there been some concerns you want to discuss? What about some aspects you are grateful for in your partner? Take this time to connect more with your partner and you both can come out stronger from the distance apart.  
7. Take this time to reconnect with other friends or family members.
If you're social distancing at home all day, chances are your routine may be redundant and not as exciting. If you're talking to your partner constantly throughout the day, things can get boring. As a result, take this opportunity to catch up with those old friends you haven't spoken to in a while, or spend time with family members within the house. Taking a break from your partner could also be a great way to build excitement for the next time you call or video chat.    
Long-distance relationships can be challenging, even more so when there does not seem to be a clear end in sight. However, with efforts on both ends to maintain clear communication and a little creativity, couples can come out stronger through adversity!