Healthy relationships
9 Friendships that Inspire Us To #LoveBetter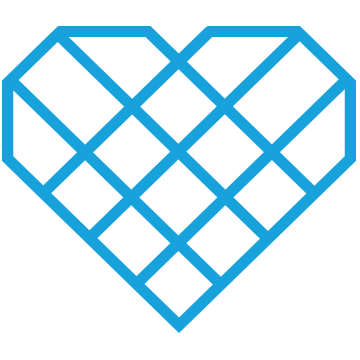 Written by Writer's Corps member Jade Anna Hughes
I don't know about you but I get serious friendship envy when I watch movies and television. Don't get me wrong, I have amazing friends, some of whom I've weathered more than a few storms, but there is something about friendships on the big screen that make me feel all warm and tingly on the inside. Friendships that inspire me to be a better person IRL.
Many movies and TV shows emphasize healthy behaviors in friendships like communication and encouragement, even when the characters are not all good. In fact, the characters in these fictional dramas are often just as flawed as we are IRL. Think about it, some of the behaviors in films and shows are healthy one moment and downright toxic the next (SPOILER ALERT! Think Love, Simon: when Simon manipulates his friends into dating in order to avoid being outed by a classmate. We totally sympathize with him but it doesn't make it OK )! And like the characters in these films, we're not healthy 100% of the time.
People in movies get annoyed and say things they don't mean even when they care deeply about their friends. We can all relate to those instances but I love it when I come across fictional characters that make me want to go out and hug my own friends extra tight. And the films and shows I've selected will make you want to do the same. Here are 9 friendships that will inspire you to #LoveBetter. 
1.Romy and Michele's High School Reunion: Romy and Michele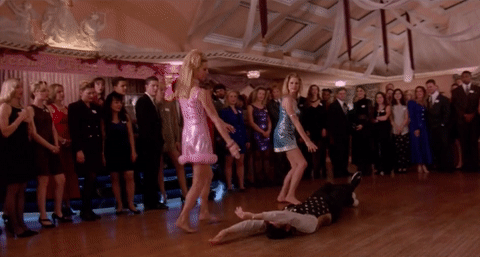 Romy and Michele just GET each other. They've had each other's backs since high school, support each other's career choices (and non-career choices), and don't have a problem being honest when someone takes things too far. The best part is when one of them annoys the other, they give each other space, talk it out, and then move on together. Does that sound familiar? 
2. Grown-ish: Zoey and Ana
Everyone needs a friend that helps them tackle the hard stuff and Ana Torres does just that. Zoey and Ana's friendship started off rocky when Zoey left a dangerously drunk Ana to fend for herself at a party. However, their friendship has proven to be more resilient than a lapse in judgment. Together, the duo hashed things out and learned some really interesting things about each other, like Zoey's fear of the future and experiments with Adderall and Ana's homesickness which might have fueled her alcohol binge. While their choices were far from perfect their willingness to hear each other out without judgment is admirable. Hats off to them for agreeing to work through a major rough patch in their friendship.
3. Harry Potter: Hermione and Harry
People tend to dismiss platonic male-female friendships as impossible but I believe they DO exist. Harry and Hermione's relationship is a great example: they're fiercely loyal and compassionate. They even dodge creepy Hogwarts professors (we're serving epic side-eye to Professor Severus Snape) and fight evil together! Throughout it all, they've managed to remain friends without a hint of romance or an awkward conversation about someone being friend zoned. Harry and Hermoine understood the secret for making any relationship last and it didn't require a spell, just a healthy dose of compassion, honesty, and respect. 
Learn About the 10 Signs of a Healthy Relationship
4. The Lion King: Timon and Pumbaa
A healthy friendship may not always be perfect but it should totally be without any worries or anxiety! Timon and Pumbaa are animated characters but they can definitely teach everyone a lesson or two on having a healthy friendship based on acceptance and compassion. Their friendship with Simba blossomed when they decided to look past their differences (and the fact that he was a predator) and take him under their wing. We can all relate to feeling like we don't fit in which makes Timon and Pumbaa's universal acceptance of Simba even more heartwarming. And when we're down on our luck there's really nothing better than having friends around to show support and help us make sense of it all. Everybody needs a Timon and Pumbaa, right?!
5.  Lethal Weapon: Riggs and Murtaugh
We all have friends that don't hesitate to tell us when we're taking things too far or causing havoc. At the same time, they are always there to hand over a fresh cup of chai and a warm hug when we need it most. These two definitely drive each other up the wall but that doesn't stop them from being there when it matters most. They trust each other with their lives.
6. Insecure: Issa and Molly
Issa and Molly have a special connection. They finish each other's sentences and come up with funny jingles that they sing for fun. Together they unpack their issues and help each other stay accountable (with the code word Malibu) when things get messy. Issa and Molly remind us that being honest and calling your friend out on stuff can be beautiful and hilarious.
7.  Mean Girls: Janis and Damien
I have a soft spot for Cady, but Janis and Damien's friendship is golden in my eyes. They are supportive of each other, honest, and most importantly, trusting of the other. And despite Cady being the awkward new girl, they instantly accepted her as a member of their tribe, no questions asked. 
8. Beetlejuice: Lydia, Barbara, and Adam
You know when you feel like your life is a constant pool of quicksand and your friends are your only source of stability? Barbara and Adam are Lydia's framily: the friends you can trust to be there like your actual family. And they stick together, even when an evil little dude (Bettlejuice) tries to start a ton of drama. These ghosts can be my framily any day!
9. Juno: Juno and Leah
Leah is Juno's rock, her support, her radically accepting friend that helps her through pregnancy and gives her sound advice too (Need I say any more?). Leah reminds us that real friends don't judge. They're honest and tell it like it is as they support us through life events without expecting anything in return. Leah and Juno show us that people can be completely different and still be best friends.
Everyone deserves a
healthy friendship
. And these movies and shows do a great job of spreading the healthy friendship vibes!