Don't respond to that text from your toxic ex during the COVID-19 pandemic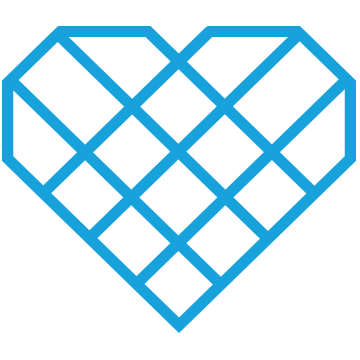 Written by Writer's Corps member Katemanee Burapachaisri 
Is it just me or is social distancing driving you nuts? Now that we have a ton of time on our hands, have you caught yourself reminiscing on the "good ole days" when you were happy…and with your ex? I get it and I'm not here to judge. When a pandemic shakes up our world the way this one has, familiarity and comfort are key. 
Here's the thing we all deserve love and peace, but not all love is healthy. Before you go down the road of " Maybe they've changed," here are three points to consider before you think of texting your toxic ex.
RELATED: 6 Surprising Thoughts You Might Have After a Traumatic Breakup 
1. Write out why you and your toxic ex didn't work out
Writing things out on paper can help layout objectively why the relationship didn't work out. Looking back at One Love's 10 signs of an unhealthy relationship, were there times you felt belittled or looked down upon? Were they overly jealous or controlling to the point you doubted your every action? Were they passive-aggressive or threatening toward you when you break up? Or did they give you the silent treatment when you didn't do what they wanted? And when you were together, did it feel like you were just never enough?  
It's okay to miss your ex. After all, they're someone who played a big part in your life. But if you're happier now that you're not with them, that says a lot. Remember you deserve a relationship that makes you feel good, all the time. 
2. Reach out to a friend to remind yourself you're not alone

 
The number one reason you may be tempted to reach out to an ex is that you're feeling alone. But thanks to Zoom, friends, and family are only a click away. Ask your support network to help remind you why you're amazing just the way you are and how far you've progressed from that relationship. Make plans to look forward to after the pandemic, or talk about the happy memories you enjoyed together. 
3. Find activities that ground you

 
What helps calm your mind? Taking a walk? Reading a new ebook or journaling? Cleaning or tidying up the room? How about cooking new recipes or taking free online classes to learn a new skill?  
Although being stuck inside all day can be suffocating, find healthy distractions through self-care! And if you're ever feeling like you may need more professional help during a particularly difficult moment, reach out to Crisis Text Line, a 24/7 mental health texting service.  
RELATED: How to Help a Friend Who May Be Abusing Their Partner
Remember that external circumstances don't change a person unless the person changes themselves. There was a reason you and your ex moved on and having someone there who may be unhealthy regardless of circumstances could be more harmful than comforting. Although it's understandable to reflect back on happier memories during such a tragic time in the world, there will be a post-pandemic life. It'll be okay.