Healthy relationships
Five Fun Last Minute Date Ideas That Will Keep You From Falling into a Relationship Rut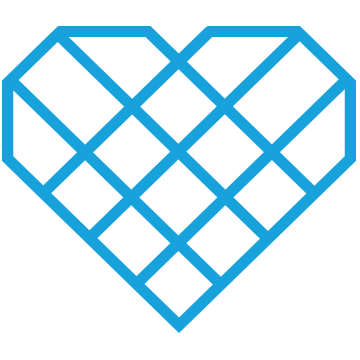 Written by Writer's Corps member Felicia Lin 
What makes a good date? Whether you are the type who enjoys spending an afternoon lost in an art museum or a thrillseeker who loves doing extreme sports, what really makes a date memorable is probably the interaction and time spent with your S.O.
Once you and your S.O. have passed through the awkward beginning phase of your relationship, it's more about spending quality time together. But after awhile, you might start feeling like you're stuck in a rut or that you're fresh out of ideas since you and your S.O. have gotten into a routine.
Research has shown that having regular date nights might not be enough to keep a relationship going especially if you are always doing the same things. Sharing new experiences together will flood the brain with dopamine, which induces feelings similar to what we experience when we're in love. A little spontaneity and variety might be just what you need, not just to spice up your relationship, but to go the distance.
Maybe you and your S.O. haven't had the time or energy to plan a date because you're both overwhelmed by your competing responsibilities. Between classes and your part-time job, finding fresh and new ways to engage your S.O. might be tough. Forget about the classic dinner and a movie date. Below are five fun last minute date ideas to help put some more zest in your relationship.
Related: Beyond Netflix and Chill: 4 Date Ideas the Bank 
1. Do Something Seasonal
Take advantage of the season you're in and the special things that you can do only at that time of the year. If it's the fall find a way to take in the fleeting beauty of fall foliage. Seek out a spot to soak up the scenic views. If it's the summer, get out and enjoy the sun, find a local beach, or body of water where you might hop on a ferry, or try out some water sports. During the cool winter months, get out and enjoy the snow- build a snowman, make snow angels, or engage in some winter sports like snowboarding or ice skating. If you'd prefer to stay out of the cold, find a place with a fireplace where you can cozy up with your S.O. Spring is the perfect time to go for a hike, plan a picnic, or go apple and strawberry picking. These date ideas work year round!
2. Cook and Shop for Groceries Together
Pick out a recipe to make together. It could be a recipe for one of your favorite comfort foods or something that you've always wanted to learn how to cook. Make sure you have all of the kitchen tools needed before you even look at the list of ingredients. Next, it's time to embark on your shopping trip together to get everything you'll need to make this meal together. Doing this together will surely be a bonding experience and help you to understand each other's lifestyle habits.
Related: 4 Daily Practices to Strengthen Your Relationship
3. Go on a Photography Date
Plan an impromptu photo shoot with one of you as the photographer and the other as the model. All you need to do is to choose a locale as the backdrop for your "photo shoot." Don't forget to grab your camera or smartphone.
Another idea would be for both of you to play photographer together. Pick a subject that you'd like to photograph. It could be anything- architecture, nature, animals, street art, or people. Once you've decided on your subject, let the search begin! It's time to explore and seek out subjects to photograph.
4. Take a Day Trip
Drive or take public transportation at least an hour away to a place that neither of you has been before. Find out what the local attraction there is and be prepared to take some time to wander around and discover the place. This could be a welcome change of pace or stimulate some interesting conversation as you observe what you see around you. What is the atmosphere of the place? What type of community does it seem to be? What is the culture of the place? How does it compare to where you live now or where you grew up?
5. Find Something Completely Random or Different to Do
Look around on Facebook, Eventbrite or Meetup.com for something new to do together. Try out a new sport like dancing, cycling, rock climbing or Ultimate Frisbee. Attend a book reading, live music performance or open mic. Do some volunteer work together. Learn a different language, take an art class and experience something new together. Instead of always going to your favorite restaurant, check out Yelp or some foodie community for a new restaurant recommendation. This is a great way to constantly change things up in your relationship.
Don't get stuck in a relationship rut. There's always a way to keep things fresh and fun. Relationships can be challenging, but there's always something you can do about it. 
Learn more tips and advice about healthy relationships
and
take the pledge to #loverbetter
.