How Parents Can Introduce Children to One Love at Home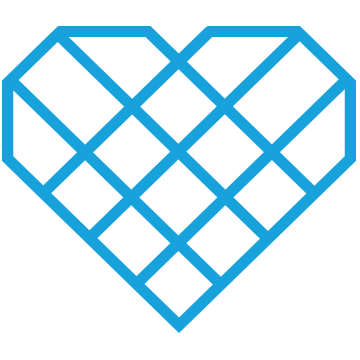 Written by Writer's Corps member Jess Costello 
As we adjust to a world of Zoom calls and digital learning due to COVID-19, students of all ages are learning online. But it only takes five minutes of hearing your children argue 😤 over the laptop or a toy when they are supposed to be studying to remember that healthy relationship education is just as important as the other subjects they're learning in school.  
Younger kids might not be dating yet, but relationships are all around them. Learning to discern what's healthy in a relationship is more than pointing out what is wrong. Everyone will do or say unhealthy things from time to time as One Love CEO Katie Hood says, "It's part of being human." Healthy relationships are not about being perfect, it's about practice. Starting the conversation early and teaching your kids the do's and don'ts of healthy relationships will positively impact all areas of their life. 
OK, we know why learning about relationships matters, but how do I educate my kids at home?
One Love has tools that make relationship education accessible and appropriate for kids of all ages. Although most of our content is geared towards high school and college students, younger children can still benefit from our relationship health curriculum. Use these One Love approved tips to introduce your children to relationship health education at home!
1. Become a facilitator
You don't have to be a college student or part of a large organization to lead a One Love workshop. Our comprehensive One Love facilitator training is available online for anyone to join. Use it to learn the signs of an unhealthy relationship and to educate others with an in-person at-home workshop. 
2. Have a screening at home
Social distancing doesn't mean families can't enjoy a "One Love" movie night. Our animated Couplets videos are short and simple, designed for kids as young as middle school, and clearly demonstrate the difference between healthy and unhealthy behaviors.   
Ever wonder how to show young people the difference between what people choose to share online and the truth about their relationships behind the post? Parents of teens can use our Behind the Post series, designed to highlight social media's impact on relationships, to teach young people the difference between what's real and what's not online.
3. Download a discussion guide
You want to talk to your kids about relationships, but you aren't sure where to start. We've got you covered.
One Love has discussion guides to help you guide the conversation with confidence. Use our guides to help your child or teen reflect on important questions. Or have an in-depth discussion on topics that spark their interest. 
Some guides are tied to specific One Love films, like Escalation and Behind the Post. While other guides, such as the Talking to Young People guide, feature structured lesson plans and general tips to take the guesswork out of educating young people about healthy and unhealthy behaviors.
4. Use pop-culture examples
There are countless examples of TV shows and movies that normalize unhealthy behaviors. Use your children's favorite on-screen friendships to discuss why they might not be healthy IRL.  
5. Make it a game
Use One Love's 10 signs of healthy and unhealthy relationships to test your children's knowledge of the signs. Share scenarios that exemplify a behavior, like intensity or kindness, and have them tell you which sign they believe it is and why; And whether it could be positive or negative in a relationship.  
Parents are their children's first teachers. Beyond modeling what healthy love looks like in their own relationships, parents can take advantage of the time they have at home using One Love's resources to empower kids to know the difference between healthy and unhealthy relationships.  
RELATED: Learn more about One Love's Virtual Learning Opportunites here!