Relationship Abuse During Quarantine – Five Places to Find Help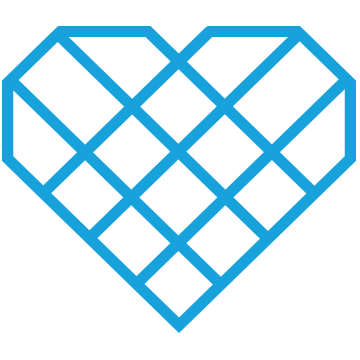 Written by One Love staff member Robin Graber
For many of us, home is a safe haven from the rest of the world. A place where we can decompress and take a much-needed retreat away from it all. This is not the case for survivors who may be dealing with increased incidents of abuse at home.  
Although social distancing is a critical part of slowing the spread of COVID-19, it's clear that coronavirus hasn't just disrupted our schedules. It has intensified stress levels as people grapple with job insecurity and toxic partners; And self-quarantining means that it's that much easier to isolate someone from critical support, family, and friends. In spite of the pandemic, it's important to remember there are still life-saving resources that are available to people experiencing relationship abuse.
Here are five places you can go to for help. 
RELATED: Keep These 5 Resources on Financial Abuse Bookmarked 
1. National Domestic Violence Hotline 
The National Domestic Violence Hotline is available to 24/7 to talk confidentially with anyone in the U.S. Their trained advocates will talk through unhealthy relationship dynamics, resources, and safety plans for individuals experiencing violence. But they also offer all those same things to friends and family of those experiencing violence. Our favorite part about the National Domestic Violence Hotline is that they're available via phone or chat in 200 languages, and have a TTY Line for those who are Deaf or hard-of-hearing. You can reach their hotline by calling 1-800-799-7233 or via TTY at 1-800-787-3224. You can access the chat on their website by clicking "Chat Now" on the upper right corner. 
RELATED: Socially distanced from my loved ones pre-COVID-19: My life trapped in an unhealthy marriage
 2. loveisrespect 
Love is Respect offers 24/7 phone, text, and chat services specifically for teens and young adults as well as their family and friends. While their services are similar to the National Domestic Violence Hotline, they also have some amazing interactive pieces, such as this safety plan. You can reach their hotline by calling 1-866-331-9474 or text loveis to 22522 to speak with an advocate by text. To reach their chat feature, click the "Chat Now" feature on their website. 
3. Local domestic violence centers 
 With thousands of local programs across the U.S., these resources can provide in-person support, including a safe place to go. Domestic violence shelters are confidential locations where survivors can stay for varying amounts of time. They also can help with financial assistance, counseling, and even support groups. Some centers are offering video-counseling during COVID-19 times, so reach out to your local center to see if that's available. 
4. Childhelp 
We know that unhealthy relationships can affect our family relationships as well. Childhelp is a 24/7 hotline that allows individuals to reach out when they suspect child abuse or neglect are occurring. They can help you find local resources and talk through what options might be available. You can call or text their hotline at 1-800-422-4453. You can access the chat by going to their website and clicked "Get Help" in the top right corner. 
RELATED: How to Spot the Signs of Abusive Texts & Get Help
5. Crisis Text Line 
The Crisis Text Line has trained volunteers to talk with you about any type of crisis. They offer free 24/7 text support to the U.S., Canada, and the U.K. If you need to talk about an unhealthy relationship or if being in lockdown with your partner is affecting other issues, you can reach out to the Crisis Text Line and talk through those feelings. In the U.S., text home to 741741. 
To connect with 24/7 support from one of our trusted partners, check out our real-time resources page here.