The New Normal: Maintaining Healthy Relationships from Home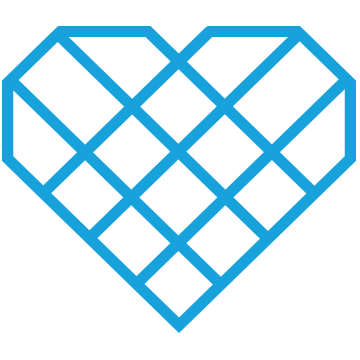 Written by One Love staff member Gina Provenzano 
I don't know about you, but I don't think that I'm ever going to look at working in my apartment the same way again. 
Working from home for a day used to mean sleeping in instead of my normal train commute. It meant being able to read or focus on a big project without noise or distractions. It meant lunch and snack time on demand from my fridge. But now that being at home all day is the norm for anywhere between two weeks to the foreseeable future, I need a new plan. One reason why? My partner is here working too. And while I love spending more time with him, our shared New York apartment is tiny, especially when two people set up workspaces. And for the sake of our well-being, I've been reviewing One Love's 10 Signs a lot this week to make sure I'm being the best partner I can be as we navigate our relationship in the time of COVID-19. 
Something that I've been trying to remember is that even though everyone is isolated from each other, we're in this together. No one has done this before — we're all learning as we go! That being said, here are some important tips we can reference to keep our relationships with family, roommates, and loved ones as healthy as possible while social distancing.  
Create and agree on new routines
Start by setting some ground rules. Designate places where you can take phone calls or attend a video conference with limited interruptions. Take turns making meals or make meals together. Agree to wake up times and find opportunities that you can give each other space — like going for a walk if your partner wants to do a workout in the living room. 
RELATED: How to Set Intentions to #LoveBetter
Make time for each other
This may sound silly if you are stuck in the same place together, but really make time to disconnect from technology and actually make time to check in on each other. Have a movie night, make crafts, cook together or even go for a walk, just make sure when you see other people outside, you stay a safe 6 feet away. 
RELATED: 8 Dating Resolutions to Make in 2020
Reach out to your loved ones
Worried about an elderly aunt?  Wondering how your cousin with six kids is dealing with home lesson plans? Need a pep talk from a bestie? Reach out! Just because you're isolated from people you care about, doesn't mean you can't stay in touch. One of the best things about having so much technology at our fingertips is that we are all easily connected. Chances are your loved ones could use some face time too as they figure out their own routines. Set up virtual coffee dates, book clubs, and dance parties to keep in touch and check-in. 
Conflict is okay
Disagreements are going to happen, especially when stress levels are high due to uncertainty and round-the-clock news cycles. Healthy conflict is completely normal, just make sure you talk through the root of the problem together and keep any disagreements free from raised voices and belittling. Because again, we're all in this together. 
RELATED: 5 Easy Ways to Communicate Better in Your Relationship
And finally, I need to mention that while many of us are lucky that home is a safe space, that's not the case for everyone. For people in domestic violence situations, isolation with a partner who has abusive behavior is dangerous and even life-threatening. If you or a friend is in danger, read this guide from the National Domestic Violence Hotline on staying safe and know that support is available at 1-800-799-7233. If you're unable to speak safely, you can log onto thehotline.org or text LOVEIS to 22522.