Healthy relationships
3 Reasons to Stop Comparing Your Relationship to Couples on Social Media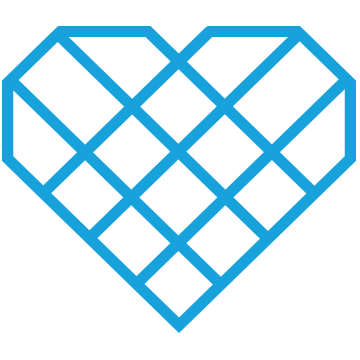 Written by Writer's Corps member Jess Costello 
We've all been there. You're scrolling Instagram to kill time and someone's just posted a #gorgeous couples pic. Whether it's a fun weekend activity (this time of year, I'm looking at you, apple picking), highlights from a past vacation, or a mushy anniversary post, it racked up a ton of likes, and all your friends are commenting "goals" "<3 <3 <3" "*row of heart-eye emojis*". 
If you're anything like me, you might chime in with those loving comments, since there's nothing wrong with seeing people happy. But, looking at this display of total bliss might also leave you with a small sinking feeling. If you're in a relationship, you'll start to wonder: "Why aren't we that happy? Why can't we look so perfect?" I've even fallen into this trap with some of my platonic friends. 
The problem is, the minute you see those smiling faces, you're starting to make comparisons. Here are three reasons why you shouldn't. 
1. Like anything else online, you're only seeing what they want you to see. 
I feel like this point has been made – ever since apps like Snapchat and Instagram exploded in popularity in the early 2010s, but it bears repeating here. While you know every minute of ups and downs in your own life, you're only exposed to the highlight reel of someone else's on social media. Everyone wants to look happy. No one posts stories of the arguments they had two minutes before or after someone snapped the perfect golden hour photo. No one talks about the days that don't go as planned. It's easier than ever to control how our friends and followers perceive us, and easier to pretend that we're all smiles, even when we aren't on the same page with our partner. 
2. #RelationshipGoals? Or… #RelationshipInsecurities? 
If you see happy couples everywhere, it's easy to fall into the trap of thinking that their day-to-day lives are as great as what they share online. That could make you feel pressure to keep your relationship "happy", even when it's not.
Ironically, those efforts to constantly appear perfect could make you even less satisfied with what you have. Small problems could make you think your relationship is broken, even when your issues are really not that serious. 
Alternatively, you might feel added pressure to stay in a relationship that is unhealthy and problematic out of fear of disappointing friends, family, and, yes, even your social media followers. Those likes and hearts are insidious little dopamine shots. You don't want to seem like a failure and lose something that brought you so much approval. 
No matter which way you turn, these unhealthy expectations can be paralyzing. 
3. You're doing your own, beautiful thing.
And you (and your partner) deserve to be validated for *that*, not for fitting into someone else's standards or the ones you see established on social media. 
No two relationships will look exactly the same, because they involve different people. Comparing any facet of our lives to what we see of those of others is a fast track to disappointment. It can cause stress and fear that you're not measuring up or that you're behind in life when there's really no one-size-fits-all timeline. And when these anxieties and doubts infiltrate our most important relationships, they can cause a lot of damage. 
Social media is great for staying in touch with friends and family, but it can also create unrealistic harmful expectations. To see more about how a rosy online presence can cover up the truth about unhealthy relationships, check out One Love's Behind the Post videos.