Pop culture
5 Life Lessons I Learned From Ariana Grande's "Thank U, Next" Music Video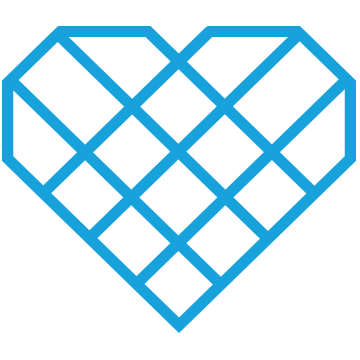 Written by One Love Staff member Jalesa Tucker
Ariana Grande just released "Thank U, Next" and it's her most empowering music video to date. Unlike breakup songs of the past (think "I Knew You Were Trouble" by Taylor Swift), Ariana doesn't spill tea or bash her exes, she uses this opportunity to acknowledge the good and bad (because what relationship is perfect) and moves on.
"Thank U, Next" might be the most liberating phrase of 2018. Don't believe me? See the music video below and check out the 5 life lessons I learned from the mother of all breakup songs.
1. Relationships Are Never What They Appear to be on the Surface
It's hard to spot relationship issues when you're on the outside looking in and even harder when scrolling through someone's Instagram feed. We're not all mega-famous pop stars but we've all felt the pressure to channel our inner Regina George, I mean to present the best version of ourselves and our relationships.
RELATED: Is Your Relationship Moving At A Healthy Pace, According to Experts
2. Breakups Aren't Always Messy
Breakups suck but they don't have to be messy. Contrary to popular belief, couples can and often do find ways to call it quits without added drama. "Thank U, Next" just confirms what we already knew.
RELATED: How To Bounce Back From A Breakup
3. Heartbreak Doesn't Last Forever
Few things will shake your world up quite like heartbreak. Even when couples mutually agree to call it quits the emotional turmoil that follows can only be compared to physical aches or pain. While grief feels like it will last forever, Ariana proves there's light at the end of the tunnel.
4. You Can Only Find Fulfillment Within Yourself
Falling in love is fun but nothing tops the magic of finding fulfillment within yourself. In "Thank U, Next" Ariana surprises everyone when she reveals her undying commitment to a new love interest…herself. We salute you Ari, because sometimes it takes heartbreak to learn that we're all that we need.
5. We Can All Learn to Love Ourselves Better
Relationships teach us to be selfless and sensitive to another person's needs but what about our own? How many times have you ignored your inner wants and desires for the sake of keeping the peace in a relationship? Uh oh, that's not love but it's also incredibly common. Breakups are a gift when they teach us, or remind us rather, that we can learn to love ourselves a little better every day.
RELATED: The Importance of Having a Healthy Relationship With Yourself
Healthy relationships don't have to be a mystery. Learn about the 10 signs of a healthy relationship here.