Healthy relationships
5 Reasons You Shouldn't Have to Impress Your Friends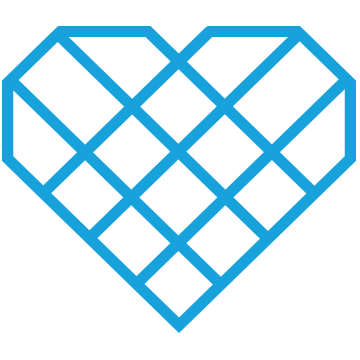 Written by Writer's Corps member Jenny Koza
It's no secret that friends are important people: I mean, friends are the family we choose, right? Normally, we save all of our energy for making good impressions on people we don't know, but should you ever worry about impressing your friends? Spoiler alert: No, you shouldn't. Here are 5 big reasons why: 
1. It's Weirdly Competitive
Let's start with the obvious, trying to impress your friends is weirdly competitive. And it's equally maddening when they're trying to be impressive to you too. Friendly competition is one thing but upstaging one another is a not so subtle indication that your friendship is unhealthy.  
RELATED: 5 Signs You're Being Manipulated in Your Friendship
2. It Creates Unrealistic Expectations
It's easy to confuse impressiveness with perfection, but being perfect all the time is unrealistic because we're human. More importantly, showing your vulnerable side is the best part of having close friendships. 
RELATED: #AskOneLove: Should I Say Goodbye To This Friendship?
3. It Hides the Real You 
I know we're all out here trying to live our best lives. And I encourage that, but here's a secret: if you're always worried about impressing your friends, that probably means you're working hard to cover up an insecurity. Having good grades and an even better wardrobe are all things to be proud of but they become the equivalent of distracting people with something shiny when your self-doubt is involved.
RELATED: Is Your Friendship Healthy?
4. It's a Time And Energy Suck
Do you know what takes a lot of time and energy? Being someone you're not, especially when that thing you're trying to achieve (perfection) isn't possible. Real friendships aren't filtered, they're based in mutual respect and honesty. And when we're focused on impressing our friends, we lose out on the opportunity to truly be seen and appreciated.  
RELATED: 5 Signs You Are the Toxic Friend (And Didn't Realize It)
5. Your Friends Should Appreciate You
In a world where everyone is trying to impress strangers in-person and online, the best part of having authentic friendships is knowing you don't have to try with the people closest to you. Your friends know you better than anyone, which means they're grown fond of your flaws quirkiness. Good friendships should never feel like a competition and with your best friends, it never will.  
RELATED: 9 Friendships that Inspire Us To #LoveBetter
Are you in competition with your friends? Do you have specific friendship questions that weren't answered in this post? No worries, we have an advice column just for you. Write in here.