Pop culture
Riverdale Couples: Which One Is Relationship #Goals?
PHOTO: Courtesy of The CW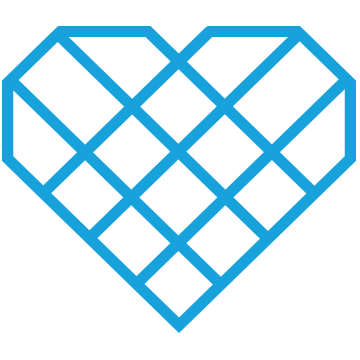 Written by Writer's Corps member Ashlyn Jones 
Many of us have a #GOALS couple on Riverdale, the entertaining, drama-filled TV series that has more twists and turns than a tangled garden hose. While we love the dark mysteries and following the gorgeous cast navigate the troubled waters of school, family, and small-town weirdness, the relationships are what make the show.   
However, while all of the series' romances make for great TV, some display behavior that isn't very healthy in the real world. So let's see which relationship is actually goals for real.
Archie and Veronica: Not #GOALS 
PHOTO: Courtesy of The CW
Since the beginning, Archie and Veronica have had TONS of passion for each other. But they really lack communication. Most of the time, they will just skip talking and go straight to the hot makeout session. This dynamic may work for TV romances but IRL talking about your feeling is key to forming a secure connection; Just having lots of sex doesn't cut it.
In season three the unhealthy signs start blaring and we're introduced to Archie's dark side. His anger really gets the best of him as his life starts to spiral out of control. Even more troubling is the way Veronica tries to save him by catering to his needs while putting her life on hold. While it's completely acceptable to drop things sometimes to be there for your partner when they need it, you shouldn't feel like it's your responsibility to save them. Ever. Between his anger streak and her codependent tendencies, it's clear this relationship has taken a turn toward the unhealthy. Sorry, folks.   
Cheryl and Toni: Not #GOALS
PHOTO: Courtesy of The CW
As much as I LOVE Riverdale's same-sex couple there were some things in Cheryl and Toni's relationship that are questionable. Throughout the season, these two are INSEPARABLE. I know what you're thinking: There's nothing wrong with being excited about a new relationship but these two took their intensity to another level; They even moved in together shortly after beginning their whirlwind romance. To make things worse, the series sparked a twitter debate over whether it was acceptable for Cheryl to gaslights Toni in the Halloween episode. See what one Twitter user had to say below:
Agreed! Not cool, Cheryl, and definitely not #GOALs. 
RELATED: 7 Signs of Gaslighting
Jughead and Betty – Winning #GOALS
PHOTO: Courtesy of The CW
Even with the insanity of both Jughead and Betty's lives, their relationship is one of the healthier ones on the show. "Bughead" does a great job of being committed to each other while still having independence, and they consistently support each other through good times and bad. A good example is when Jughead finds out that Betty is taking Adderall which she kept secret until she was outed by her mom. The conversation afterward was so goals! Betty was able to be vulnerable with Jughead and he was understanding, supportive, and nurturing. 
The juicy plotlines of these relationships are definitely fun and exciting to watch on TV. But being an "end game" in a relationship is more than just crazy passion. Relationships will have ups and downs, but they should never be so volatile that you feel insecure, blame each other for everything or feel like your partner needs to be saved. Save that drama for the small screen.  
If you or someone you know is experiencing an unhealthy or abusive relationship, check out our real-time resources, or call the National Domestic Violence Hotline at 1-800-799-7233. If you're in imminent danger, please call 911