Pop culture
Spread the Love: Gifts That Give Back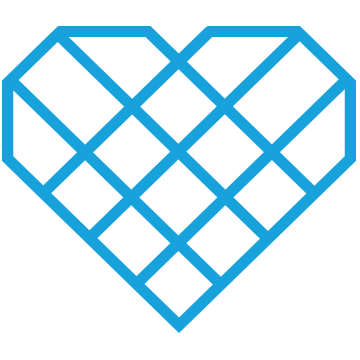 Written by Writer's Corps member Amanda Phillips 
The holidays are here again, and what could be better than gifts that give back for everyone on your list? If supporting a cause you care about is your vibe, or you need something for the activist in your life, here are 10 things you can wrap up for that special somewhile while also helping someone else in the world feel more loved, too.
Each purchase from The Giving Keys support people transitioning out of homelessness – but for this specific necklace, they'll give 15% of the purchase price to the Los Angeles LGBT Center. We'd call that a major win-win.
We grow up learning to drive a car and do our hair but we never learn the most important skill of all — how to have a healthy relationship with a romantic partner, family member or friend. The One Love Foundation teaches young people to do just that through best-in-class film-based workshops that highlight the subtle differences between emotional abuse and love. All of the proceeds from this #LoveBetter tote supports One Love's life-saving educational curriculum so you can feel good about giving the gift of love this holiday season.
This company's motto is "Love is the most powerful force in the world" – and we agree! Their candles and other self-care treats help women who have been rescued from human trafficking overcome addiction.
Beanies are totally in right now, and so is kicking cancer's butt! Love Your Melon donates 50% of all profits to help families whose little ones battle pediatric cancer. Proceeds also support pediatric cancer research.
If you've got a little one on your list, these dolls also come with "kindness kits" – tokens that encourage random acts of kindness and love! When you buy one, the company donates one to a child staying in an orphanage, or places like The Ronald McDonald House.
The most important relationship is the one you have with yourself, so when I learned my cult-favorite skincare brand was supporting community-based mental health efforts and education I knew I had to include them on this list. 100% of the proceeds from Philosophy's hope & grace initiative support mental health organizations that provide women's mental health treatment. 
Socks are the #1 most requested item at homeless shelters, so when you buy a pair of these Bombas will donate a pair of socks to someone who needs them most. Wait, it gets better – the donated pairs are specifically engineered for the homeless community, with things like a comfort footbed, reinforced seams, and blister protection.
Be sure to tell your loved one or foodie friend that this BeeLove honey gift helps support people transitioning out of prison find full-time jobs to help support themselves and the people they love. (The company also makes all-natural honey-infused spa products, too!)
TOMS Shoes ($50+)
TOMS shoes have definitely gotten more fly in the last few years, but did you know the company also does "buy one, give one" for their sunglasses and t-shirts, too? The company helps people around the world have clean drinking water – and now even works on bullying prevention. What's not to love?
For the athlete in your life, check out this durable One Love water bottle! It will help them stay hydrated and help us keep educating about healthy relationships and how to spot unhealthy ones.