Advice
10 Perfect Questions to Ask On The First Date To Really Get To Know Someone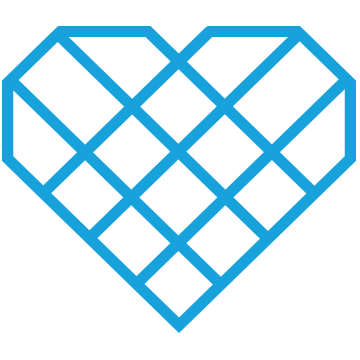 Written by Writer's Corps member Rebecca Martin 
When you think of the words "first date," do you cringe or smile? First dates can be awkward, nerve-wracking, exciting, disastrous, wonderful — any number of things. A big part of this distinction is the first impression you each give and how well you and the other person connect. We all know by now that topics like religion, politics, and the like are best to avoid if you want a first encounter to stay positive and light-hearted. So while you're staring at each other from across a candle-lit table, perched together on a bench outside a coffee shop or waiting for your film to start at the movie theater, what kinds of things should you be asking the other person to make sure conversation flows well?
Here is a list of 10 questions to ask on the first date:
1. "What Makes You Unique?"
It might be obvious, but the easiest way to connect with someone is to get them talking about themselves. Ask about their hobbies, their interests… do they enjoy activities like sports, painting, spending time outside, reading, or dancing? Maybe you will find something that you both enjoy doing and, if the date goes well, could potentially be an idea for another date later on down the road.
2. " What are some random fun facts about you?"
Finding out about something interesting about another person that may not otherwise come up in regular conversation is a fun way to get to know them. You've just heard about their hobbies, now ask if they've ever gotten to do something crazy or out of the ordinary, like be on TV.
3. "What's Something You Want to Learn or Wish You Were Better At?"
This is a variation of the very broad question, "What are your hopes and dreams?" Asking them if there is something specific they've been wanting to learn or practice takes this topic to a new level.
4. "Would You Rather…?"
"Would you rather…?" questions are a good go-to, especially on a first date. They make for great icebreaker questions, can be answered by the both of you, and can be as surface level, deep, or silly as you want them to be. Would you rather… go to the beach or the mountains? Drink nothing but coffee or soda for the rest of your life? Get stuck on a roller coaster or get horribly lost in a huge theme park?
5. "Know Any Good Jokes?"
You will quickly get a glimpse of someone's sense of humor if they can share something that made them laugh. Plus, giggling together at a stupid "dad-joke" is another way to break the ice and help you feel more comfortable with the other person.
6."What's Something That Bugs You?"
Everyone has pet peeves. Talk about things that get on your nerves. Ask your date what bothers them. Are they generally laid back and easy going, or do they tend to be tense and easily stressed? Finding out pet peeves can give you a better understanding of some of the things that make a person tick, and is a good way to be open and honest with each other from the get-go.
7."What's the Most Embarrassing Thing You Can Remember That's Happened to You?"
See if they're comfortable sharing some of their most memorable embarrassing moments. Talking about our awkward moments shows humility, vulnerability, and a sense of humor — is it important to you that your date can laugh at themselves once in a while?
8. "What's Your Favorite Place on Earth?"
Do they have a favorite vacation destination? Do they know of a cool hiking trail hiding away behind the river? Do they have a secret place where they can go to relax, unwind, and escape the world? These questions give others a glimpse into our "happy place" and allows them to see what kinds of settings make us feel we can be most like ourselves.
9. "Who Are the Special People in Your Life?"
Ask your date to talk about their siblings, best friends, grandparents, or even their pets. A good way to see someone's character is to pay attention to how they talk about other people. This question also shows you which people have had the biggest impact on your date's life and who has helped shape them into the person they are today. It's so beautiful to listen to someone describe someone they love; one of my favorite things in this world is watching that little light catch in someone's eyes when they tell me a story about a friend or loved one.
10. "What's Something You're Proud of?"
All humility aside — are they proud of their accomplishments? Do they call up their mom as soon as they find out about a new promotion? Ask them which decisions they have made that they are truly happy about. Ask them when the last time they won an award was. This will help you determine some of the things they truly value and some of the things they've worked hard for.  
So, whether you're completely freaking out about that first date with your crush or just need some ideas for ways to break the ice with a Tinder match that you're meeting for the first time, these questions should definitely help get you started. These are some positive ways to get comfortable with someone and reveal what kind of connection you have with them. You never know until you ask!