Advice
5 Ways to Maintain a Healthy Long Distance Relationship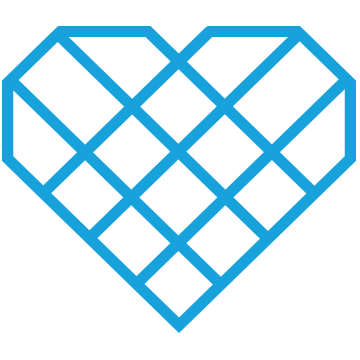 Written by One Love staff member Rachel Newcomb
Long-distance relationships can be intimidating, but they don't have to be! Whether with friends or a romantic partner, distance does not need to define your relationship. The most important part of maintaining a healthy long-distance relationship is remembering to prioritize your needs and boundaries. By keeping these tips in mind, managing a long-distance situation can be a positive experience for everyone involved.
Set aside time for daily or weekly check-ins
By establishing regular times for communication from the get-go, you and your friend or partner will be on the same page about how often you expect to hear from one another. Some folks prefer texting throughout the day, some a phone call at the end of the day, others a video call once a week, or even a  mix of all three. If you and the other person are spread out over different time zones, coordinating this can be tricky, but not impossible. Try out different variations of these options until you find the right choice for both of you. And remember, keep in mind the quality of your conversations. If you're often arguing or you finish the majority of your interactions feeling unsatisfied or unhappy, it's time to re-evaluate if the relationship is still a positive one.
RELATED: How often should you communicate digitally?
Write letters or send surprise care packages
Taking the time to exchange letters with your loved one is a special way to enhance your connection and provide comfort and support. The time it takes to write and mail a letter demonstrates to your friend or partner that you want to go the extra mile to show them you are thinking about them. Sending a care package is an even more special way to extend love to your friend or partner. You don't need to send anything too pricey; a package with their favorite candy and a cute note or something silly that will remind them of a special memory goes a long way. 

Try a weekly video call
Even if you feel nervous about the idea of facetime or having a video chat, this type of communication can make you feel a bit closer to your friend or partner. If you really like video calls, you can do this more often, but make sure the other person is as comfortable as you are and that this isn't the only way you're communicating. Prioritize setting boundaries for yourself, and ask your partner about their boundaries as well. If you find that your partner is often pushing you to have a video call so they can see where you are, that could be a red flag. 
Make sure to ground yourself in your daily life
Sometimes in a long-distance relationship, it's easy to get wrapped up in thinking about how far away you are, how much you miss the person, and how tough it can be. The best way to avoid feeling sad or worried is by being present in your life and with the people in it. Outside of your daily responsibilities, make sure to stay connected to the friends and family near you. If you don't know many people where you are, the best way to do that is by joining a club, volunteering at a non-profit you're passionate about, or joining a sport or exercise class that you enjoy. 
RELATED: #AskOneLove: My Parents Don't Approve of My Partner
Make  plans for the next time you'll see each other
One of the best ways to feel better about the distance is by planning a future trip and talking about all the fun things you can do together the next time you see each other in person. Remember, only commit to what is feasible for you, and what will not detract from daily life.
RELATED: #AskOneLove: My Parents Don't Approve of My Partner
From someone who has maintained a long-distance relationship and multiple long-distance friendships, these tips really do make a difference in staying connected. There are so many people around the world who make long-distance work for them in healthy ways, and you can be one of them! 
If you or someone you know is experiencing an unhealthy or abusive relationship, check out our real-time resources, or call the National Domestic Violence Hotline at 1-800-799-7233. If you're in imminent danger, please call 911