Unhealthy relationships
Has Your S.O. Asked You To Do Any of These Things To "Prove" Your Love?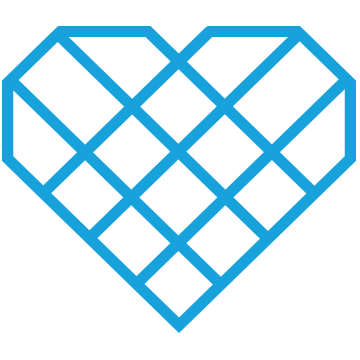 Written by Writer's Corps member Adrianna Nine 
There are a lot of things you can do to show someone you love them: write them a letter, memorize and surprise them with their favorite Starbucks drink, take care of them when they're sick, and so on. But there's a difference between voluntarily doing something to display your love for someone else and being asked to "prove" your love.
It's easy to say you wouldn't do something that makes you uncomfortable just because your S.O. asks you to. But unhealthy long-term relationships are often slippery slopes, and it's easier than you think to find yourself doing something you don't want to do simply because a loved one has cast doubt upon your feelings. Learning to identify those situations before they happen can mean the difference between fulfilling a partner's twisted request and redirecting the question into a more productive conversation.
RELATED: Why Ride or Die Culture Promotes Unhealthy Relationships
While this certainly isn't an exhaustive list, here are some of the most common things a manipulative partner may request as "proof" of your love. Do you recognize any from your own relationship? Or a friend's relationship?
Sex
This is a big one. To many, sex is a huge step for a relationship, and a relationship without sex feels like a garden without water. But sex can really only occur out if it's completely consensual both ways—which means if someone's just doing it because they feel they have to, it isn't proving anything at all.
RELATED: 5 Sneaky Behaviors That Are Actually Unhealthy
Gifts
Giving and receiving gifts is a legitimate love language. However, material items should never be the main source of stability and communication in a relationship. A partner who asks you to give them a gift as proof of your love may be using you for material gain . . . or worse, to test your limits.
RELATED: Why #BaeGoals Are Actually Toxic
Deleting social media
Isolation is often the first step to more unhealthy relationship behaviors. Any request from a partner to remove communication with others from your life is a dangerous one; social media is no different. Someone who demands that you delete your Instagram page or your blog to "prove" your love to them is attempting to control a major part of your life.
No longer hanging out with friends of the opposite sex
At first, jealousy is a sign of a relationship that lacks security and communication. But with a closer look, you may notice that jealousy surrounding your friendships with the opposite sex may have to do with insecurity and internal biases held by your partner. A confident person in a healthy relationship won't ask you to cut off your friends to prove your love. Instead, they'll encourage you to hang out with the people you call your best buds.
RELATED: 5 Clingy Relationship Behaviors That Are Hurting Your Love Life
Solitary support
It's natural to want to support your partner when they're going through a tough time. But if they aren't seeking any help outside of you, they may be assuming that you're all they need. Worse, they may think that because you love them, you'll be there to pick them up every time—when in reality, a healthy relationship involves multiple sources of support on either end.
RELATED: How to Stop Explaining Away Bad Behavior
These are just a few examples of what an unhealthy might as ask of you to prove your love but there are many more. Check out the 10 signs of an unhealthy relationship to learn more about the definitive signs of an unhealthy relationship.