Pop culture
How Hip Hop Music Perpetuates Relationship Violence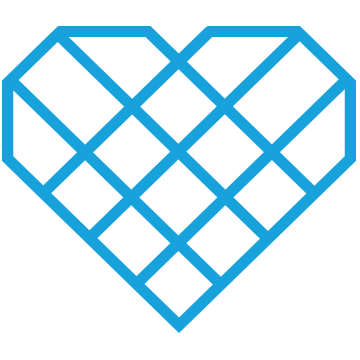 Written by One Love Staff member Jalesa Tucker
We can't seem to get enough of our favorite artists but, are they promoting unhealthy relationship dynamics? Here's why it matters.
Chris Rivers recently responded to criticism for the visuals from his latest single "Fear of my Crown." The video, which follows a family in the throes of physical violence has many fans wondering if they are depictions of the real-life abuse Chris experienced at the hands of his father, Hip Hop legend, Big Pun.
Chris raps about the tough-guy persona his father embodied from the start of his career, "it's you we should trust to make us proud. I used to try and be the man that you presented to me, not the man that you showed your friends that you pretended to be."
This is not the first-time Hip Hop has taken on intimate partner violence. Artists like XXXTentacion, Eminem and Kodak Black have all been heralded for their raw emotion and honesty on personal topics including suicidal thoughts, depression, incarceration and abuse.
In 2014, Beyoncé received backlash for Jay-Z's insensitive lyrics in "Drunk in Love." In it he raps, "I'm Ike, Turner, turnup/Baby nah, I don't play/I said eat the cake, Anna Mae/Eat the cake, Anna Mae," alluding to the well-documented abuse of Tina Turner by her estranged ex-husband, Ike Turner. And, in his single "Carry On," XXXTentacion raps, "Trapped in a concept, falsely accused, was used and misled / Bxxxx, I'm hoping you fucking rest in peace." The song echoes the up-and-coming rapper's feeling toward his former girlfriend, who accused him of attacking her on several occasions.
These troubling lyrics romanticize toxic behaviors that would never be acceptable I.R.L (in real life). However, "In rap, violence is not a barrier to entry — in fact, it lends credence to the artist," says crisis management veteran, Howard Bragman.
The prevalence of violence in popular music points to the entertainment industry's larger issue with violence and complicity. As Amy Zimmerman points out in her article How Hip Hop Rewards Rappers for Abusing Women, celebrating the "authenticity" of music that details the bad behavior of some of music's biggest acts can feel like "an absolution of the crimes that they're confessing to," giving avid consumers of popular music the wrong impression that aggression and intimate partner violence are normal.
However, Hip Hop is not the only genre pushing intimate partner violence as the norm. In "Before He Cheats," country singer, Carrie Underwood uses the female revenge motif to get back at a cheating lover. She sings of destroying her boyfriend's car during a fit of jealousy, implying that women's empowerment may be achieved through violence. "I took a Louisville slugger to both head lights, I slashed a hole in all four tires. Maybe next time he'll think before he cheats." While this theatrical display of "girl power" may work for music videos, it sends the wrong message to young fans that may not understand that cheating does not justify abuse or the destruction of someone's property.
Despite the popularity of songs that glorify relationship violence, there is a wave of musicians that have stepped up to use their platform to push healthy relationships and awareness of intimate partner violence.
DISCLAIMER: While we cannot account for the entire discography of the artists featured below, we acknowledge their efforts to promote healthy relationship boundaries through music and other initiatives.
In his Grammy award-winning mixtape, Coloring Book, Chance The Rapper focuses on the joys of fatherhood as well as his appreciation for the mother of his child. In his song, All We Got, Chance encourages the mother of his child to be with someone who will love her in the event that their relationship doesn't work out. He says, "Man my daughter couldn't have a better mother, If she ever find another, he better love her."
Hip Hop artist, Rebecca Lane uses her music to highlight rampant sexism and abuse in Guatemala City. In 2015, the feminist rapper told BBC, "Most of us have to live violence in silence so when someone hits us or screams at us we just close our eyes and let go. We have to join other women and talk about it so we know this is not OK, this is not normal." Through her music, Lane champions respect for women and lends her voice to others who've experienced intimate partner violence.
Photo Source: The Hollywood Reporter
Queen Latifah has used her platform to promote uplifting messages about equality and respect since the start of her career. She spoke to the Huffington Post about being true to herself in a male-dominated industry, "I chose to kind of take the route of uplifting women by trying to make some records that had some positive thoughts in it," she said. "There are ways to make records that appeal to the masses but still have a message that leaves something with you."
Musician and host of Ink Master, Dave Navarro teamed up with Safe Horizon, the nation's leading victim assistance organization to bring awareness to intimate partner violence. He said, "When my mother's life was taken by a domestic abuser, I unfortunately was a witness to how domestic violence can not only destroy the victim's life, but the lives of friends and family members."
Photo Source: The Gazette Review
Best known for "Same Love," the platinum-selling marriage equality anthem, Macklemore is no stranger to sparking difficult conversations. The "Thrift Store" rapper collaborated with Seattle Mariners All-Star pitcher, Felix Hernandez to launch the #ChangetheGame campaign. The campaign focused on creating a safe learning environment for kids in Seattle middle schools.
Macklemore reportedly told KHQ-TV, "It's an honor to be working with the Mariners and Felix Hernandez to help spread a message of individuality to our area schools. We hope to encourage our youth to feel free to be themselves and to take care of each other along the way," said Macklemore.
Do you have more examples of unhealthy relationship behaviors from your favorite music? Tell us about it here. Visit the #ThatsNotLove playlist to find out why romanticizing unhealthy relationships matters and how to start a conversation with a friend.