Advice
How to Model Healthy Communication Behaviors For Your Children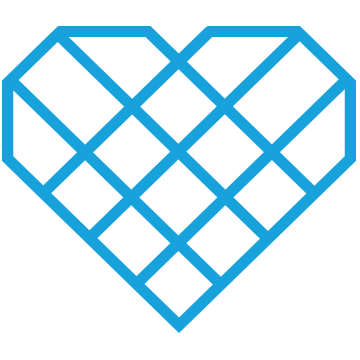 Written by Writer's Corps member Jade Anna Hughes 
I was trying to multitask the other day, answering some emails on my phone while simultaneously helping my preschooler build a Lego castle, when she suddenly said "are you listening to me, Mama?" I realized that I was doing the exact thing that I had promised myself I would never do: I was pretending to listen to my child. As a shy child with a soft voice people would often not take the time to hear what I had to say, which ended up pushing me a little further under my shell, and I was determined to avoid that type of behavior in my own communication.
Healthy communication models are vital in a child's formative years as they help build confidence and self-esteem, show the importance of mutual appreciation and respect, and build the foundations for healthy communication in all of their future relationships. So I put the phone away, listened to my child's story, and reflected on the different ways that we can use communication as a way to help our children develop into healthy individuals.
There are plenty of ways that we can model healthy communication in everyday life, and here are a few of the essential ways to go about it:
Be Available and Avoid Distractions
Children of all ages demand a lot of our attention, and it's not always easy to give them 100% of it. But it is important to make ourselves available, to switch the TV off, put the phone down, and listen to what our child has to say, focusing entirely on them. It's a good idea to set aside moments for conversations, at times when the child is the most receptive to it. Some kids love to chatter away at breakfast, others prefer to have long discussions right before they go to bed, and some even prefer to talk in the car where they don't have to be forced into constant eye contact.
What This Says to Our Child
That we appreciate what they have to say, and that we are interested in having a proper conversation with them. In turn, they will learn to practice the same level of respect, interest, and observation in conversations with their peers.
Set Yourself at Your Child's Level
As an adult, it can be easy to preach rather than converse when a child comes to us with advice, even if we don't do it on purpose. When I have had a long day I sometimes catch myself telling my children what to do when they ask for help, rather than helping them work through it. Taking a deep breath and reacting to a question or a demand at the child's level, giving them the opportunity to voice their thoughts, opinions, and concerns is a great foundation towards developing independence and thoughtfulness. Children sometimes take a while to get to the point of the story, but pushing them along, or interrupting may normalize unhealthy communication behaviors over time.
What This Says to Our Child
That their opinion matters. If we give our children a platform to develop their own ideas and opinions, they are all the more likely to listen to others and provide constructive and thoughtful points in all types of conversations. This will also help them to be more respectful in tone and avoid interrupting, even when someone else is taking their time to make a point.
Remain Calm
I often struggle with keeping my calm when I have to repeat the same sentence over and over again. I also know how anger and sadness that is conveyed through parental communication can affect a child. I, therefore, find myself stepping away to take a deep breath on a regular basis so that I can return to the scene with a more serene mindset. Parenting is hard, and we aren't perfect, but it's always much easier to get a point across clearly when our thoughts aren't clouded by strong emotions.
What This Says to Our Child
That it is always better for all parties when we communicate in a calm manner and don't let our emotions dictate how we converse with others. It also conveys a level of respect between parent and child, one that our children will hopefully mirror in their own personal relationships through life.
Create a Circle of Trust
It really is important for our kids to know that they can trust us whether it is with a little kindergarten crush or a tough high school friendship dilemma. They also need to know that we won't laugh at their worries, embarrass them, or belittle their feelings. Instead, we can listen, ask questions, provide gentle guidance, and positive feedback. This circle of trust will become especially important once our children become more independent in their relationships with others.
What This Says to Our Child
That no matter what, we will always be ready to listen to them. This type of communication provides an overview of the importance of trust and empathy and will help our children seek out healthy relationships of their own with people they know they can trust.
Share Stories
Even as an adult I still love listening to my mother tell stories and provide advice – it makes me feel like I can be trusted and am still somewhat part of her daily life. Whether our children are toddlers or teens, we can encourage them to provide their own thoughts and ideas by sharing bits of our lives with them through conversation. This is also a great way to start conversations about tough subjects, giving our kids the opportunity to share thoughts and feelings that they may not feel comfortable bringing up themselves.
What This Says to Our Child
That we enjoy talking to them! If we engage our children by sharing our own experiences we can offer advice in a way that doesn't come across as judgmental or pushy.
In the end, we are always going to be role models to our children, and we can strive to be good ones through everyday conversations. By turning demands into requests, and frustration into gentle lessons we can educate our future generations on the importance of healthy communication in all areas of life. And I honestly think that even as adults we can still benefit from practicing these behaviors with our peers – my personal relationships with my partner, family, and friends have become much easier since I have made a consistent effort to listen, encourage, and share, rather than get upset, or go silent. These are also the models of communication that our children are most likely to observe and mimic. It is not always easy, especially when we have inherited certain behaviors from our own parents, but the results are well worth any possible struggles.