Advice
6 Helpful Podcasts To Listen To If You're Going Through A Break-up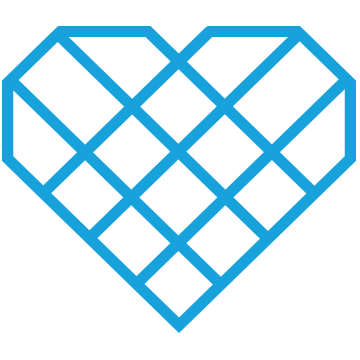 Written by Hollie Jones 
Have you just broken up, or are you thinking of breaking up with your significant other? If you're in that place, you're likely to have a lot of difficult questions and soul-searching ahead.
Break-ups can be tough. As well as friends and family, you may find yourself reaching out for books, films, and podcasts to help you through this challenging time. Looking for answers in all these places can help you cope better and deal with change in a more independent way. 
Podcasts are a good resource for some relationship advice. They are full of inspiring content that can pretty much help you get over anything. No need to make a huge effort or tax yourself, just pop a podcast on in the background and soak up the wisdom…  
Here are a few great podcasts suggestions for anybody who has recently gone through a break-up — from books to celebs, there's something in here for everybody.
RELATED: 6 Surprising Thoughts You Might Have After a Traumatic Breakup
The Minimalists
This is a super popular podcast that's been running for a while already and has almost reached cult status — and for good reason!
With inspiring topics and charismatic hosts (Joshua & Ryan), this podcast offers a deep and meaningful listening experience.
The way the podcast episodes are themed and grouped makes it easy for you to dip in and out of topics that interest you — perfect for when you're not quite sure where to start or are new to podcasting.
Some episode suggestions to get you started:
158 | Selfcare
148 | Breakups
RELATED: How to Tell Your Tribe The Truth (About Your Relationship)
Just Break Up
This podcast is for those who want to get advice on love from other like-minded people.
Hosted by a dynamic duo with great chemistry (Sam & Sierra), this podcast is founded on friendship, honesty, and love. It boldly tackles a lot of the common issues affecting modern relationships, from technology to long distance.
The best thing about this podcast is the down-to-earth attitude of the hosts and the common sense approach they take to all the twists and turns of modern love. Real and realist, there is a strong message in Just Break Up about letting toxic people go — a message we all need to hear sometimes. (Their Instagram account is also full of inspiring quotes and advice @justbreakuppod).
For people looking for more spiritual relationship advice, you can try a podcast like Stellar Life by love coach Orion Talmay — this podcast features a ton of useful guests with a wide range of relationship advice (and experiences).
The trick to finding good advice about relationships is to mix and match and follow your energy when it comes to what you're listening to right now. Don't feel the need to 'follow' a particular podcast too strictly.
RELATED: How To Bounce Back From A Breakup
Just The Right Book!
Reading is a really therapeutic way to get over somebody. Immerse yourself in a good book, lose yourself in a great narrative, and then come up for air to discuss what you've read and learned with likeminded people.
Just The Right Book! is one of the top-rated book podcasts by booklovers, and reading and talking about books are both great ways to distract and entertain yourself. Fun, eclectic, deep, and not afraid to tackle tough topics, this is a podcast for anybody who believes in the healing power of creativity.
Book Riot has some other great podcast suggestions here.
TED Radio Hour
TED talks. Need I say more? TED Radio Hour is one of the most effective and inspiring ways to expand your horizons through podcasts. With stories and scenarios from across the globe, TED talks have a really wide appeal and resonate with us all.
Marvel at the inspiring people, and find new-found inspiration for your own life. Hosted by Guy Raz, it's great to have a weekly episode to tide you over those difficult times.
TED talks will help put your recent experiences in perspective and get you revved up and excited about the future again.
RELATED:  Check out One Love CEO, Katie Hood, on TED Radio Hour
Unqualified by Anna Faris
Anna Faris knows a thing or two about gracefully navigating a break-up.
Her funny take on relationships and Hollywood makes for a super entertaining and value-laden podcast.
Packed with awesome podcast guests like Lizzy Caplan, Busy Phillipps, Kobe Bryant and Nina Dobrev (just to name a few), this podcast is the perfect amalgamation of humor, relationship advice, and celebrity.
It's great to see that Unqualified is back after a brief hiatus and that Anna is putting out more great content to help people navigate relationships and love with grace and pizzaz!
RELATED: How to Know When It's Time to Breakup
Modern Love
This podcast is for the romantics — for people who need to wallow a little bit after a break-up. Full of beautiful stories and performances, Modern Love is ideal listening for those who want to understand the tangles and pitfalls of relationships. Why is loving people so hard? Why do we love the people that we do?
Episodes here — why not start with Jake Gyllenhall and 'Nursing A Wound', or 'An Empty Heart' with Zoe Lister-Jones? Really beautiful, Modern Love is perfect for those moments when you just need to take a step back.
RELATED: 7 Questions to Ask Before Getting Back Together With An Ex
Podcasts can be a great resource for anybody going through a tough time and recovering from a break-up.  Start listening and healing today!
It's important to remember the most dangerous time of an unhealthy or abusive relationship is after the breakup. Visit our Real-Time Resources page to see what resources are available to you if you need help with an abusive ex-partner, or have questions about staying safe after a breakup.