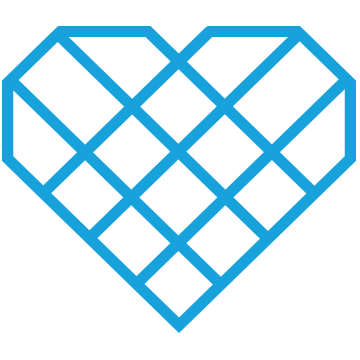 Written by our resident advice columnist
Dear One Love,
I think this boy likes me, but I'm not sure. He has always found me attractive. He recently asked my close friend if I was single or speaking to anyone and he made his friend message me saying he loves me. We've made eye contact a few times and at a special event, he hugged me. Twice! But he's never really tried to talk to me or even tried to text. What should I do?
— He Likes Me, He Likes Me Not
Dear He Likes Me, He Likes Me Not-
I hear a lot about the boy that may be into you, but I don't hear much about you in your letter! Meaning: what do you think? Are you comfortable with the attention that you're getting? Are you interested in getting to know him better?
I ask because sometimes when we find out someone likes us, it's just so flattering that we forget to pause and check in with ourselves to see if this is even something we really want! I know it may seem obvious, but it's helpful to remember that you don't have to be in a relationship with someone just because they like you.
"You don't have to be in a relationship with someone just because they like you." #That'sNotLove
Click To Tweet
It's also important for you to think through some things before you enter a relationship: What are you comfortable with? What are you not comfortable with? How do you want to be loved? How do you feel about cheating? What are some deal breakers for you? Having the answers to questions like these will help you know your values and boundaries so that when you are in a relationship, you'll be able to communicate them to your partner and not feel like you're losing yourself.
If you are comfortable with the attention you're getting and you're interested, consider becoming friends with him first. It will make the jump to a relationship easier and more natural and give you both some time to actually get to know each other and figure out if a relationship feels right.
Lastly, I would be wary of any potential S.O. that tells people they love you. To be fair, this might just be boy code for "I like her and I want to get to know her better," but if you feel like someone is rushing the pace of a relationship, always wanting to see you and talk to you, or if you feel like they are obsessed with you this is a red flag.
Saying "I love you" needs to be something that you and your partner are both comfortable with. Trust your gut, if something feels off it likely is.
We cannot wait to answer all of your amazing questions! Check back every Tuesday to see if your question was selected for a response from #AskOneLove.