Advice
7 Simple Ways To Be Good to Yourself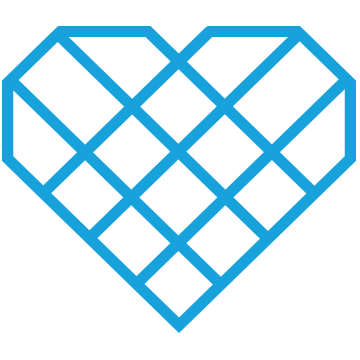 Written by Writer's Corps member Katie Christy 
Thanks to #selfcareSunday and other trends that urge people to #treatyoself, people are realizing now more than ever that self-care and being good to yourself is not a luxury but a necessity.
So what is self-care really about? Self-care allows us to respond to stress while addressing our emotional and physical needs. In a world that moves at such a fast pace, tuning into our needs is an important part of leading a balanced life. I learned this the hard way after I ended my first serious relationship.
I started dating him in high school. Instead of growing up, we grew into each other. Over time I became unhealthily dependent on his care and attention instead of focusing on my own needs. While I consider myself outgoing, independent, and friendly, there were insecurities I couldn't shake and gave to my partner to deal with instead. This reliance did not help us become closer, it only drew us apart. Recently, I wrote a letter to myself about the breakup. I wrote about being alone. I imagined a vacuum inside my chest that was left when I removed my partner's space in my heart.
The breakup was difficult and it still is in many ways, but I am recognizing what an incredible opportunity I have to relearn how to take better care of myself. This discovery has helped me realize that happiness lives within me, and it cannot be supplied by someone else.
Self-Care is an Ongoing Journey
There is no scientific method for self-care. In fact, not depending on someone else for my happiness has been a long and rocky journey. After the break-up, my self-care took the form of making loving decisions for myself that I knew could bring me sustainable joy. Little things like getting a fresh haircut, trying out new teas, and journaling have helped me recharge and reconnect with myself once again. Over time, I've learned that self-care doesn't have to be intimating or elaborate for that matter. Self-care is about finding creative and uplifting ways to connect with yourself.
Because we all have the power to control our happiness, and we can all learn to take better care of ourselves, I've listed a few self-care practices that will leave you recharged:
1. Take a Shower or Bath
Give yourself some much needed TLC (tender, love, and care) at home with a refreshing shower or luxurious bath. Add to the ambiance of your bathroom with soothing scents like lavender and eucalyptus, relaxing music and soft lighting. A fresh pair of clothes does wonders, too. 
2. Enjoy the Simple Things
When it comes to self-care we often forget the basics like staying hydrated and having a balanced diet. Want to spruce up your water? Add fruit or make a delicious tea. A yummy cup of tea can be a satisfying treat when it's made with the intention to show yourself care. And healthy snacks that require minimal preparation, such as strawberries and cucumbers will help to boost your self-esteem and reduce inflammation of acne prone skin.
3. Call a Friend
When we think of self-care we usually imagine a spa-like scene with fresh fruit, a sauna and plenty of tools to help us pamper ourselves. Rarely do we consider the value of a good conversation with friends. The next time you're feeling down, call up a friend to help you get excited or pumped for the day.
4. Give Yourself Time
One of the many self-care strategies I've learned since my breakup is to give myself space to process my emotions. Know that it's okay not to be "fine." And when things are particularly challenging, having a good cry may be the most effective stress reliever. Also, doing something creative like painting, journaling or dancing can help you move past uncomfortable emotions. 

5. Go Outside
Nature has a beautiful way of making the world seem intimate yet expansive. Go to a park, sit and listen to the world around you. Stressed about class or work? Take your assignments with you to a natural setting and get what you need to do done while enjoying the scenery. 
6. Start a Conversations (With Yourself)
Yes, talk to yourself. Look at yourself in a mirror and reflect on what needs to change and what is going great or deserves praise. As you talk things out remember to be honest but kind. Give yourself support and encouragement just like you would a friend.
7. Know That You Are Loved
Realize that there is only one you in the world and just like everyone else you deserve to feel loved and important. Self-care will look different for everyone but any steps you take to connect with your mind, body, and soul will benefit you in the long run. 
Self-Care is the Gift You Give Yourself
Self-care was a foreign concept to me until I started to feel the weight of stress and fatigue as a result of my breakup. Since then I've learned that self-care is really a gift you give yourself and it can be as simple as getting up to brush your teeth or as grand as writing yourself a love letter. Once I started looking at myself and realizing that I can be there for me too, I felt empowered and I know you can as well. Little steps taken each day can create a huge difference in your relationship with yourself.